What Are You Looking For?
Welcome Message
Hey there!  We are so glad that you are exploring and learning about this amazing church in the Indian Orchard Neighborhood of Springfield, MA. 
You will see it splattered all over the pages of this site,  but it isn't just hype:  we believe that God has placed us in Indian Orchard and Springfield for a reason.  We want Indian Orchard and the greater Springfield community to know that God cares about you, justice matters to God, and that a meaningful relationship with our creator can change lives.  It did ours! 
While we believe in living and worshiping local,  God has also given us the chance to reach across the ocean and make deep impacts in Kenya with our Muhudu ministry (when you visit, ask us about it!).  Also, God has brought people from across the world into our congregation.  Our congregation includes people born in at least 7 different countries.  We work hard to appreciate the cultures represented while worshipping in unity together.
Orchard Covenant believes in relationship over rules,  we believe in community and compassion,  and we believe in Jesus! 
If you are looking for a church home,  we hope that you might find it here.
If you don't know what you are looking for, that is ok too!  We are a place that can handle the mess of real people. 
Whatever you are searching for, we would love to be part of journey.  You can watch us online,  you connect with us via email and phone,  or you can join us on Sunday Morning or at one of our events on the calendar page.  
We hope to hear from you soon!
Pastors Karen and Nick Munn
Co-Lead Pastors / Orchard Covenant Church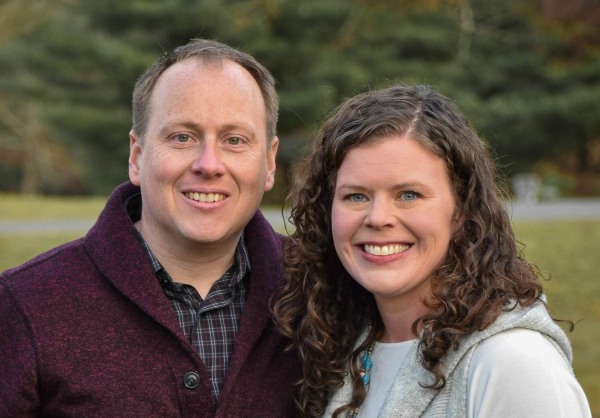 Pastor's Nick and Karen
About Us
Pastor Karen has been in ordained ministry for over 15 years in Michigan and Massachusetts, but grew up just to the south in Southbury, CT.  She has a heart for people,  and moms, and those that feel heavy burdens.  She preaches relevant sermons and speaks from her heart.  She has a passion for justice and will speak her mind.  She loves being a "boy mom" with 3 boys ages 8, 6, & 3. 
Pastor Nick spent his first decade of adulthood as Licensed Mental Health Counselor,  working with a ranges of ages and behavorial health needs,  but especially loved his work with at-risk youth doing intensives family therapy.  He also works as a Ministry Coach at the Center for Career Development and Ministry,  leading seminars and coaching sessions with pastors in New England and across the country.  Pastor Nick loves ultimate frisbee and basketball and was imported from the midwest when he married Karen,  a native New Englander.  He is a teacher at heart,  and loves to explore how the bible can be made practical and speak to our lives now.